Gold Listings' Content
All content automatically fetched by our spider
Categories
New listings
England (1839)
Northern Ireland (5)
Scotland (141)
Wales (34)
Outside UK (1167)
tradequotes.org articles
The Trade and Tradition of Plastering: A Not-So-Smooth Journey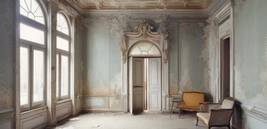 History of Plumbing: Civilizations and Innovations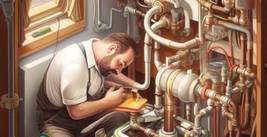 Inside the Artisan World of Woodworking

Pipe Bending: The Art Behind the Technique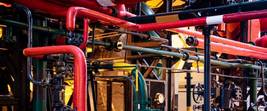 Drywalling: The Transformation of Interior Construction
The Unique World of a Glazing Technician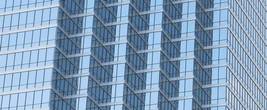 Locksmithing: An Ancient Trade in Modern Times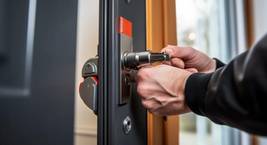 Number of listings removed from our directory since 1st November 2019 =
458
The Art of Tiling: More Than Just a Pretty Surface
When thinking about trade industries, many people's minds might automatically gravitate toward occupations like electricians, plumbers, and builders. And while these careers are undoubtedly important, there's another trade that doesn't always get the recognition it deserves: tiling. Tiles have an extensive history, dating back thousands of years, and the art of tiling plays a critical role in both design and functionality. Today, we'll dive into the fascinating world of tiling and provide tips and insights into this underrated aspect of the trade industry.
The Origins of Tiling
Believe it or not, the history of tiling dates back to ancient times. Tile-like materials made from clay, terracotta, and even glass have been found in archaeological sites across the globe, from the pyramids of Egypt to the ancient city of Babylon. And while the materials and methods used in tiling have evolved over time, the basic principles of creating a durable and attractive surface are still very much the same.
The Art of Tiling: More Than Just a Decorative Touch
At first glance, tiling might seem like a purely aesthetic addition to a home or building. And while it's true that the right tile can add a touch of sophistication and beauty, tiling serves a much more functional purpose as well. In fact, the art of tiling is so much more than just a pretty surface, it's a crucial aspect of construction and design.For example, proper tiling in bathrooms and kitchens is essential for preventing water damage, as tiles and grout create a waterproof barrier. Tiling can also improve a building's insulation, keeping it cool in the summer and warm in the winter. And of course, a well-laid tile floor is far more durable and easier to maintain than other types of flooring, like carpet or hardwood.
Tips for Choosing the Right Tile
With so many different types of tiles on the market, it can be a challenge to select the perfect one for your project. Here are a few tips to keep in mind when making your decision:
Consider the location: Different areas of a home or building may require different types of tiles. For example, bathrooms and kitchens need tiles that are waterproof and slip-resistant, while outdoor tiles should be frost-resistant and able to withstand temperature fluctuations.
Keep the style in mind: Tiles come in a wide range of colors, shapes, and patterns. Make sure to choose a tile that complements the overall design and style of the space.
Think about maintenance: Some types of tiles are easier to maintain than others. For example, porcelain and ceramic tiles are generally low-maintenance and stain-resistant, making them ideal for high-traffic areas.
Don't forget the grout: The color and type of grout used can have a big impact on the overall look of a tiled surface. Darker grout colors can hide dirt and stains, while lighter colors can make a space feel more open and airy.
The Role of Tilers in the Trade Industry
So, who exactly is responsible for installing these crucial elements of design and functionality? Tilers, of course! Tilers are skilled professionals who have undergone extensive training and apprenticeships to master the art of tiling. They are responsible for cutting, laying, and grouting tiles, often working alongside other tradespeople like electricians and plumbers to ensure a seamless finish.While some may see tiling as a simple task, the truth is that it takes a great deal of expertise and precision to create a high-quality, long-lasting tiled surface. From selecting the appropriate materials to properly cutting and laying the tiles, a skilled tiler plays a critical role in the overall success of any construction or renovation project.
Trends in Tiling: What's Hot and What's Not
As with any design element, tiling trends are constantly evolving. While some classic styles will always have a place in the tiling world (looking at you, subway tiles), there are also some exciting new trends to keep an eye on:
Large-format tiles: These oversized tiles can make a space feel larger and more open, and they also require fewer grout lines, which can be a big plus in terms of maintenance.
Geometric patterns: From hexagons to herringbone, geometric tile patterns are all the rage, adding a touch of visual interest to any space.
Textured tiles: Tiles with raised or textured surfaces can add a tactile element to a design, making for a more dynamic and engaging space.
Colorful grout: While neutral grout colors will always have their place, more and more designers are opting for bold, colorful grout as a way to make a statement.
Embracing the Art of Tiling
As we've seen, tiling is so much more than just a decorative touch. It's an essential aspect of the trade industry, with a rich history and a vital role to play in design, functionality, and the overall success of any construction or renovation project. So, the next time you find yourself admiring a beautifully tiled surface, take a moment to appreciate the skill and expertise that went into creating it – and maybe even consider a career in tiling for yourself!