Brisbane Underpinning Group

https://underpinningbrisbane.com/

Brisbane Underpinning Group are Brisbane's leading underpinning contractors helping homeowners and businesses bring their properties back to their former glory. We pride ourselves on our attention to detail, ensuring high quality service every job. if you have experienced the various effects of foundation subsidence like cracking brickwork, windows and doors jamming and cracking in the concrete surrounding the building, then get in touch with our team today for a free quote.
A deeper dive into underpinningbrisbane.com
Common questions asked about underpinningbrisbane.com
1. What is underpinning and why is it necessary?
Underpinning is a process used to strengthen and stabilize the foundation of a building. It is necessary when the foundation has become weak or unstable, often due to factors such as soil movement or poor construction. Underpinning helps to prevent further damage to the building and ensures its structural integrity.

2. How do I know if my foundation needs underpinning?
There are several signs that indicate your foundation may need underpinning. These include cracks in the walls or floors, doors and windows that stick or don't close properly, and uneven or sloping floors. If you notice any of these signs, it is important to have a professional assess your foundation to determine if underpinning is necessary.

3. How long does the underpinning process take?
The duration of the underpinning process can vary depending on the size and complexity of the project. In general, it can take anywhere from a few days to several weeks to complete. Factors such as the accessibility of the site and the extent of the foundation damage will also impact the timeline. A professional underpinning contractor will be able to provide a more accurate estimate based on your specific situation.

4. Is underpinning a permanent solution?
Yes, underpinning is considered a permanent solution for foundation issues. The process involves strengthening the foundation by adding additional support and stabilizing the existing structure. Once the underpinning is completed, it should prevent further settlement or movement of the foundation. However, it is important to address any underlying issues, such as poor drainage or soil conditions, to ensure the long-term stability of the foundation.

5. How much does underpinning cost?
The cost of underpinning can vary depending on various factors, including the size of the building, the extent of the foundation damage, and the accessibility of the site. It is best to contact a professional underpinning contractor for a detailed quote based on your specific needs. They will assess the condition of your foundation and provide an estimate that takes into account the necessary materials, labor, and any additional factors that may affect the cost.
Some reasons to choose underpinningbrisbane.com
Expert attention to detail releveling
Brisbane Underpinning Group provides expert attention to detail when it comes to releveling foundations. They understand the importance of ensuring the structural integrity and beauty of your home is restored. With their expertise, you can trust that your foundation will be properly repaired.
Experience with foundation repairs in reactive soils
Brisbane Underpinning Group has extensive experience in dealing with foundation repairs in reactive soils. They understand the unique challenges that come with these types of soils and have the knowledge and skills to effectively address them. You can rely on their expertise to handle any foundation repair needs.
Dedication to underpinning foundations
Brisbane Underpinning Group is dedicated to underpinning foundations of homes throughout Brisbane. They prioritize the stability and safety of your home by providing reliable underpinning services. With their dedication, you can have peace of mind knowing that your foundation is in good hands.
Restoring structural integrity and beauty
Brisbane Underpinning Group focuses not only on repairing foundations but also on restoring the structural integrity and beauty of your home. They understand the importance of maintaining the aesthetic appeal of your property while ensuring its stability. With their services, you can expect a fully restored and visually appealing foundation.
Strengthening foundations to help stability
With the reactive soils prevalent in Brisbane, many properties are prone to settlement in their foundations. Brisbane Underpinning Group specializes in strengthening foundations to enhance stability. By addressing the underlying issues and providing effective solutions, they help ensure the long-term stability of your home.

Telephone
(07) 2103 2288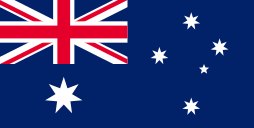 Australia (Brisbane, QLD) based business providing underpinning contractor services for residential and commercial properties. Website includes details of services provided, contact form.

tradequotes.org reviewer

Profile page views
Today (so far)
26 views
Yesterday
18 views
More page view stats

Googlebot last visited this page...

1 hrs 56 mins ago

Site last visited by us on...

28 November 2023

Average page load time

1.64 seconds

web.archive.org captures
Snapshots of underpinningbrisbane.com may include domain name holding pages
2022
2021