Artificial Grass Loughborough

https://www.artificialgrassloughborough.com/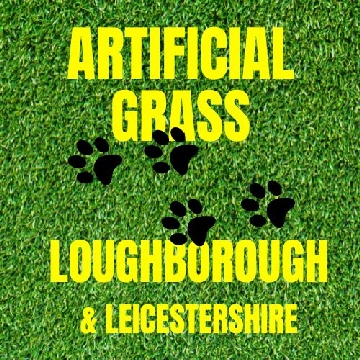 We are a local Loughborough artificial grass installers who can provide a full supply and fit or a wide variety of fake grasses for your garden or install astro turf on a bigger scale for a sports field. No matter the size, shape, or location of the area in question, or the condition of the soil underneath it, the experts at Artificial Grass Loughborough can expertly install a synthetic grass surface.

We:

So if you are looking for anything to do with artificial grass please get in touch on 01509 275510
A deeper dive into artificialgrassloughborough.com
Common questions asked about www.artificialgrassloughborough.com
1. What services does Artificial Grass Loughborough offer?
Artificial Grass Loughborough offers a range of services including artificial grass installation for both residential and commercial properties, installation for schools and play areas, and installation for pets. They also provide astro turf for sports clubs and businesses. Additionally, they offer replacement 4G artificial grass for worn-out 3G astro turf.

2. What are the benefits of choosing artificial grass?
Artificial grass offers several benefits such as low maintenance, no need for watering or mowing, and durability. It provides a green and lush appearance all year round, regardless of weather conditions. Artificial grass is also pet-friendly, as it is easy to clean and resistant to pet urine. It is a great option for areas with heavy foot traffic or where natural grass struggles to grow.

3. How much does artificial grass installation cost?
The cost of artificial grass installation varies depending on factors such as the size of the area, the type of artificial grass chosen, and any additional services required. It is best to contact Artificial Grass Loughborough directly for a personalized quote based on your specific needs.

4. What makes Artificial Grass Loughborough the best choice?
Artificial Grass Loughborough stands out as the best choice due to their focus on providing the best experience for their customers. They offer high-quality materials for installation and exceptional fake grass. With their years of experience and expertise, they have been chosen to fit numerous synthetic lawns and sports pitches. Their team also provides thorough consultation and ensures a professional and efficient installation process.

5. How can I contact Artificial Grass Loughborough?
You can contact Artificial Grass Loughborough by calling their phone number 01509 275510. They also have a contact form available on their website for any inquiries or to request a quote. Their team is available 24/7 to assist you with any questions or concerns you may have.
Some reasons to choose artificialgrassloughborough.com
Best Quality Artificial Grass installers in Loughborough, Leicestershire
Artificial Grass Loughborough is known for being the best quality artificial grass installers in the Loughborough area. They have a reputation for providing top-notch materials and exceptional fake grass for their installations. This ensures that their customers receive a high-quality and long-lasting artificial lawn or sports pitch.
Wide Range of Applications
Artificial Grass Loughborough caters to a wide range of applications. Whether you need artificial grass for a front or back garden, a play area for a school, or a sports club or business looking for astro turf, they have you covered. Their experienced team can handle any project, big or small, and provide the perfect grass solution for your specific needs.
Expert Consultation and Fitting
Artificial Grass Loughborough prides itself on providing the best experience for their customers. They offer expert consultation to ensure that you choose the right artificial grass for your project. Their team of installers is highly skilled and experienced, guaranteeing a professional and seamless installation process.
Replacement 4G Artificial Grass
In addition to new installations, Artificial Grass Loughborough also specializes in replacement 4G artificial grass. If your original 3G astro turf has become worn and no longer playable, they can provide a total supply and fit service to replace it with high-quality 4G artificial grass. This ensures that your sports pitch remains in top condition and ready for play.
Exceptional Customer Service
Artificial Grass Loughborough prides itself on providing exceptional customer service. They are available 24/7 through their contact form, ensuring that you can easily reach out to them with any questions or inquiries. Their friendly and knowledgeable team is always ready to assist you and provide the best solution for your artificial grass needs.

Telephone
0116 464 9696

UK (Loughborough & Leicester) based business providing artificial turf. Website includes details of services provided, work examples, FAQs, testimonials, contact form.

tradequotes.org reviewer

Signals of trust found on website

Profile page views
Today (so far)
5 views
Yesterday
7 views
More page view stats

Site last visited by us on...

1 December 2023

Average page load time

0.29 seconds